Welcome to

Bordered by Michigan Avenue, the Chicago River, Lake Michigan, and Millennium Park, New East Side is a residential haven in the middle of a humming metropolis. Chicago's newest neighborhood boasts modern high-rises with state-of-the-art amenities, comprehensive lake and city views, and green space galore.
Key Details
The Neighbors
Young professionals, families, and empty-nesters embracing a downtown lifestyle with remarkable garden space.
What to expect
A coveted village in the heart of the city surrounded by parks, water, and culture in the East Loop.
While Millennium Park, Chicago Riverwalk, Lake Michigan harbors, and Michigan Avenue are premium extensions of New Eastside, the neighborhood is also home to its own secluded 6-acre park, as well as exceptional restaurants, shops, grocery stores, and schools within a modest radius.
The Lifestyle
Uncommon urban serenity in a newly developing downtown community.
With the nearest "L" stop a half-mile away and minimal nightlife destinations, New Eastside is generally more tranquil than other downtown areas. However, dining, shopping, and other amenities can be found within the perimeter, and Michigan Avenue and the Loop are mere steps away.
Unexpected Appeal
With easy access to Chicago's intricate pedway system, residents enjoy a hassle-free work commute to the Loop on foot.
Residents favor the neighborhood because it's intertwined with city life, yet somewhat removed from the throngs of tourists. With pedestrian-dedicated walkways and tunnels, work commuters or anyone wanting to connect with businesses, hotels, and public transit in the Loop can do so expediently.
The Market
Characterized by cutting-edge high-rise condos as well as some contemporary townhomes with brick-and-glass fronts.
The newer residential towers have ultramodern amenities galore; many are energy-efficient and environmentally-friendly by design.
You'll Fall In Love With
A less-boisterous, more modernistic pocket within the city.
This well-situated, relatively new downtown community comprises architecturally striking skyscrapers, and since the preferred means of travel within its limits are by foot, your peaceful, contemporary pad with sweeping views makes life here that much grander.
LOCATED IN DOWNTOWN CHICAGO


COMMUTE TIMES
The Loop 13m by train, 8m by car
Merchandise Mart 20m by train, 11m by car
Union Station 29m by train, 12m by car
McCormick Place 33m by train, 16m by car

Boundaries
East to West Lake Michigan to Michigan Ave
North to South Chicago River to Millennium Park
Nearby Neighborhoods Chicago Loop, Streeterville, and River North

Attributes
Escape From The Urban Jungle, Tight-Knit Community, Quiet, Walker's Paradise, Green Space, Lakefront, Residential, Modern, High-Rises, Townhouses, Great For Families, Private Schools
Let's Talk New East Side
Luxury and respite at the city's core, where activities abound.

Living in New East Side means easily scoring the best picnic spots for free performances in Millennium Park, short lakefront hikes to a game at Soldier Field, direct access to The Art Institute of Chicago via the park and Bridgeway, dining in style on a rooftop in the Loop or riverwalk patio—and retreating to one of the most well-designed, up-to-date residential buildings in the city for downtime.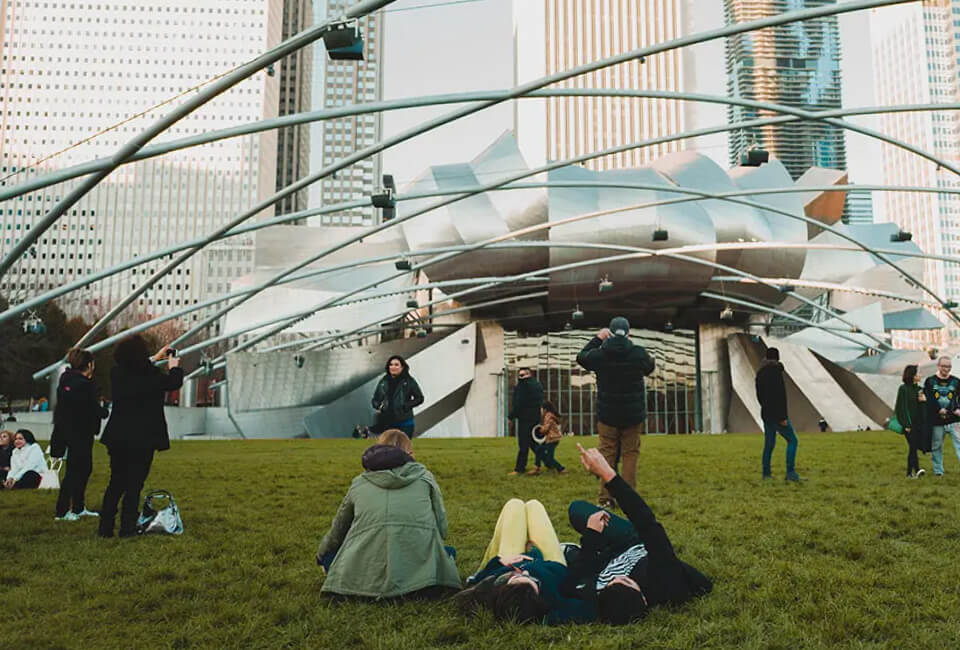 Contact Us
Our clients come first - let our team guide you through the real estate process. Our response time? Unbeatable.